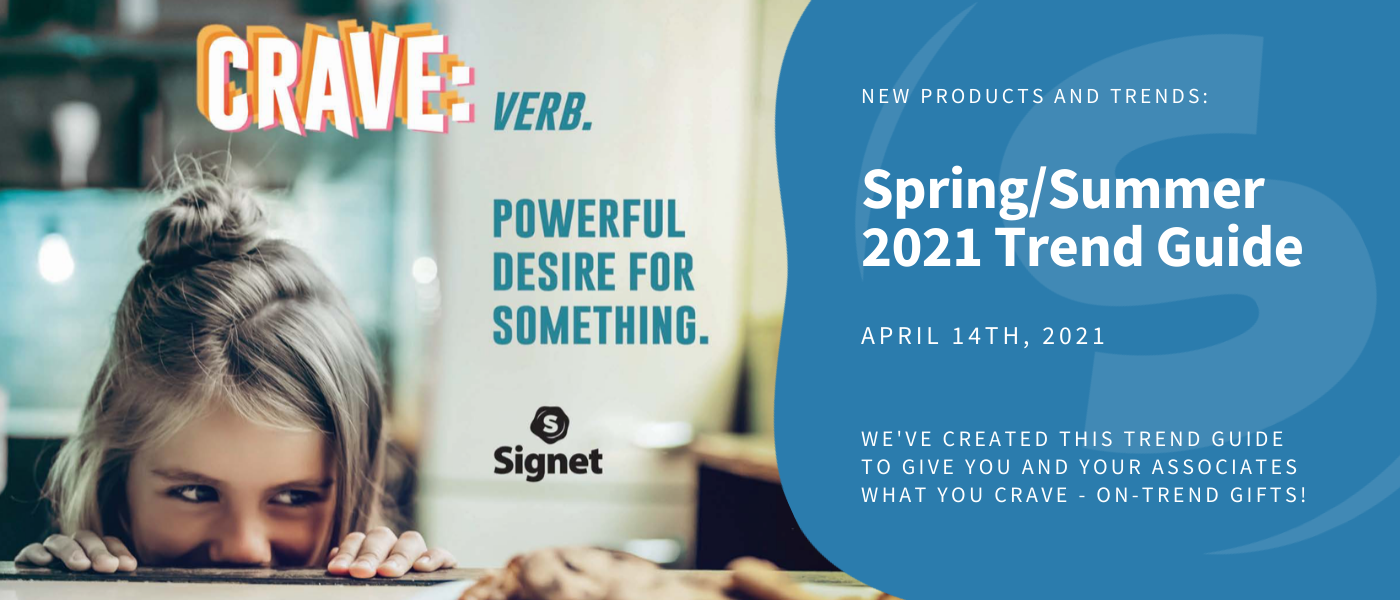 What On-Trend Gifts Do You Crave?
---
As we settle into 2021, we see our customers craving products that fit the following new trends:
Freedom - after being isolated for a year, we see an increase in products that get people outside and expressing their individualism!
Escape - we all have the desire to escape (whether through travel, virtually escaping, or finding new hobbies). Signet has many products to help everyone better enjoy whatever "escape" you can achieve!
Comfort - after a year of unexpected stressors, self-care products are big (think mindfulness, wellness, and even comforting snacks)!
Connection - whether your customers are connecting through family meals, playing with pets, or still connecting virtually, items are trending that make each connection easier and more meaningful!
Control - We may not be able to control everything, but we've seen an increase in products that give your customers peace of mind. These include items that help with safety and cleanliness, fitness, and even gardening.
A Better World - Many people have picked up on how much the "change of pace", caused by the COVID-19 pandemic, improved our planet. We're seeing an upward trend in products that are sustainable, recyclable, minimalistic, or "give-back" to important causes.
Click the image below to see our full new trend presentation (complete with specific products we recommend for each trend)!
See something you like? Reach out to your Signet Account Executive
(or contact us here)
for more info!