---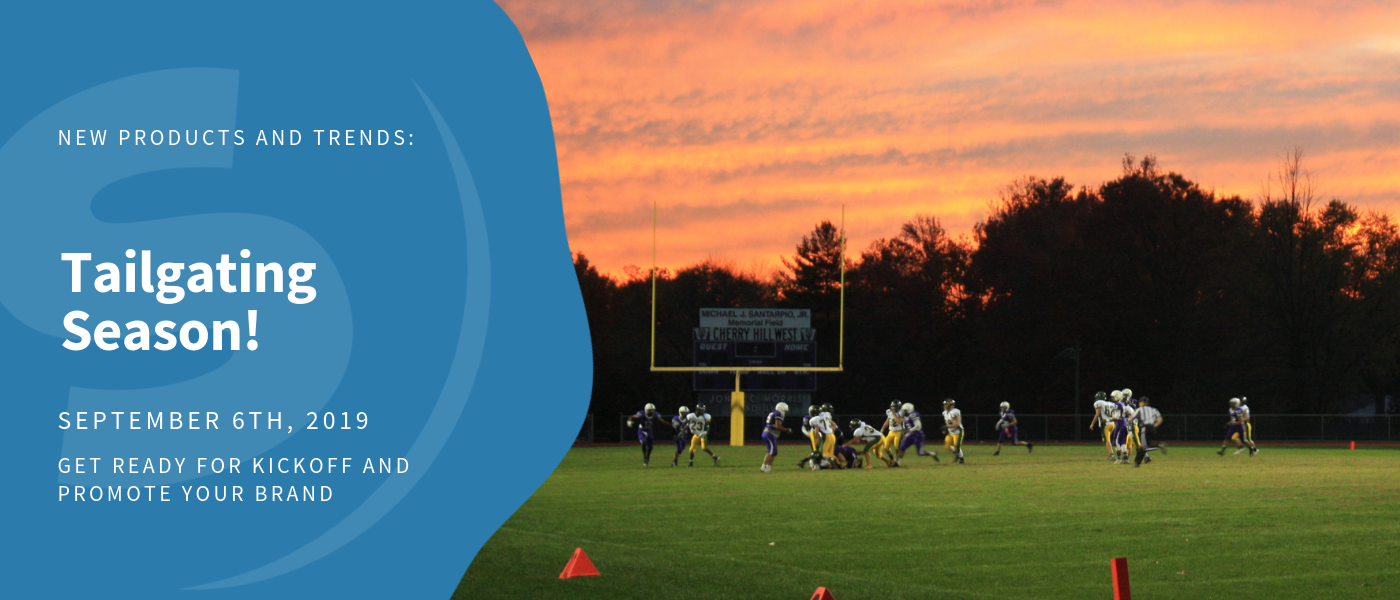 Get ready for kickoff, it's Tailgating Season! September 7th is National Tailgating Day, and in celebration we have compiled all the ways you can promote your brand at the game! Whether your company has a tent at the game with swag, you're a local sponsor showing your support, or if you simply want your logo printed on the can koozies, we can help make sure you have a marketing touchdown this football season.
Tents, Chairs, and Tables
---

Make sure to have these tailgating essentials for your next game! These tents, chairs, and tables all offer the ease of both set-up and break down, leaving you and your team to enjoy the festivities! Featuring your brand, you and your tailgate guests are sure to enjoy the event in style and comfort.
---
---

It wouldn't be a real tailgate without food and drinks to enjoy! Your company could be the reason someone is a barbeque master with this Basecamp 6-piece grill and BBQ set! Not to mention, a good cooler is always the favorite addition to any tailgate. With your logo printed on the front, you're sure to get plenty of impressions! And why not have a multipurpose cooler. We offer coolers that also act as barbeques and speakers, both are sure to be the hit of the party! No matter what's cooking or what's sitting on ice, these promotional products will keep your brand top of mind.
---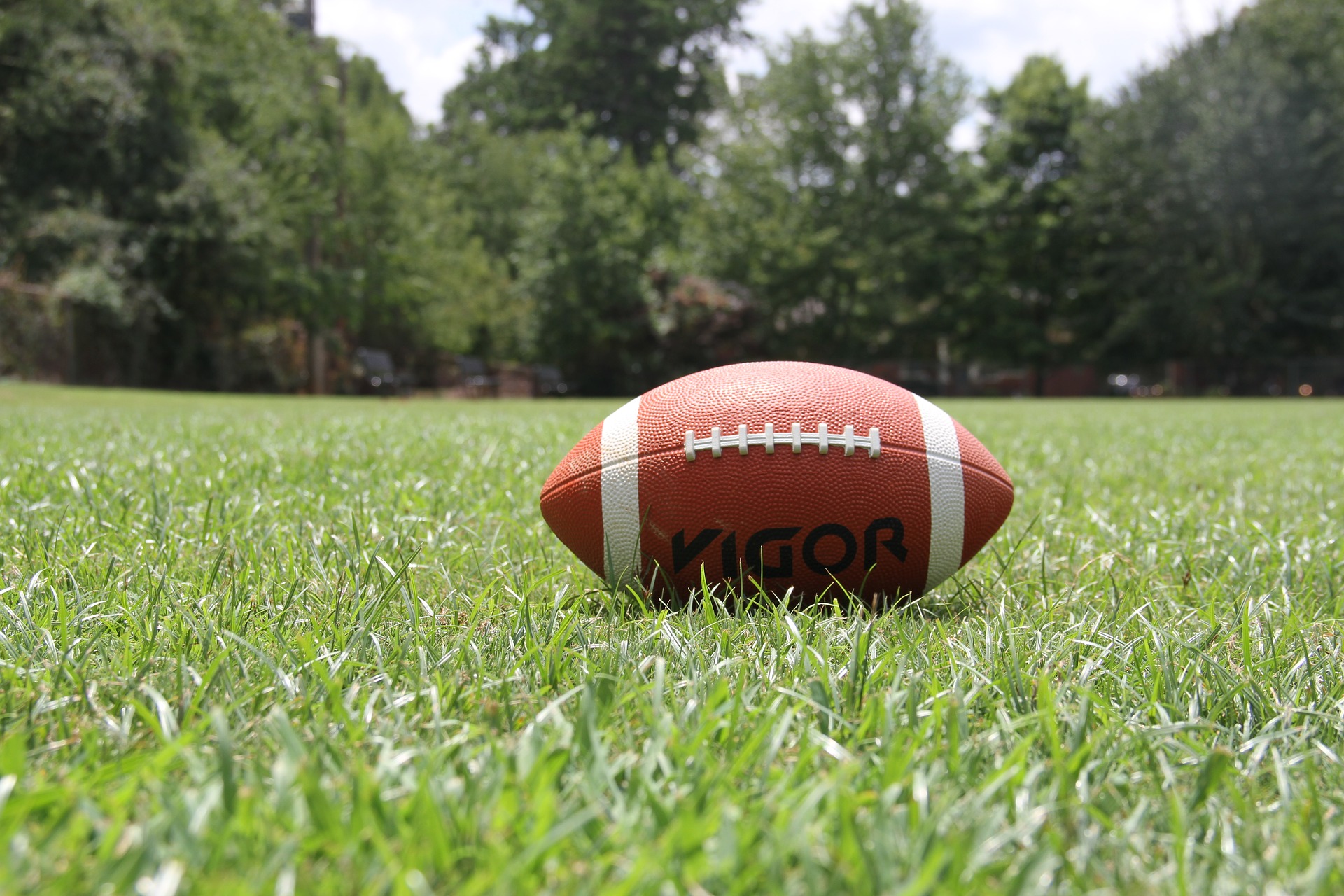 ---

No matter what you're sipping, make sure it stays cool with a branded can or bottle cooler! We offer multiple styles and sizes, all with different features. What better way to promote your brand than being held close by your customers all day long? And for a more sustainable option, consider a branded tumbler as a gift or giveaway at the next game!
---
---
Enjoy the pre-game fun with these games and gifts! A branded cornhole set is sure to have people smiling. Or keep it classic with a football featuring your logo as the go-to tailgate entertainment. Branded reusable party or stadium cups also make a great addition to a tailgater's supply. Also consider offering tailgate kits as gifts or giveaways! No matter what you choose, these branded products can be sources of smiles to your target market.


---
When the tailgate festivities are over, and the game is about to start, your brand can still make its way into the stadium! We offer clear backpacks and totes, seat cushions, and foldable blankets, all of which are essential to enjoying the game! Your brand could be on that one item that makes its way to every kickoff each season.

---
If you are a brewery, winery, distillery, or bar/restaurant looking to make a presence at the game, look no further! Drunk Swag Source, powered by Signet, is a new swag website just for you! Complete with everything you need for the alcohol industry, created by people from the alcohol industry. Whether you're looking for giveaway swag, event supplies, branded apparel or something completely unique for your brand, we are here to help!
---
Make sure your brand has a presence at the next game with any of these promotional products! Enjoy tailgating season and rooting for your favorite team while these promo products root for your brand! Contact us to get started today and enjoy the game!