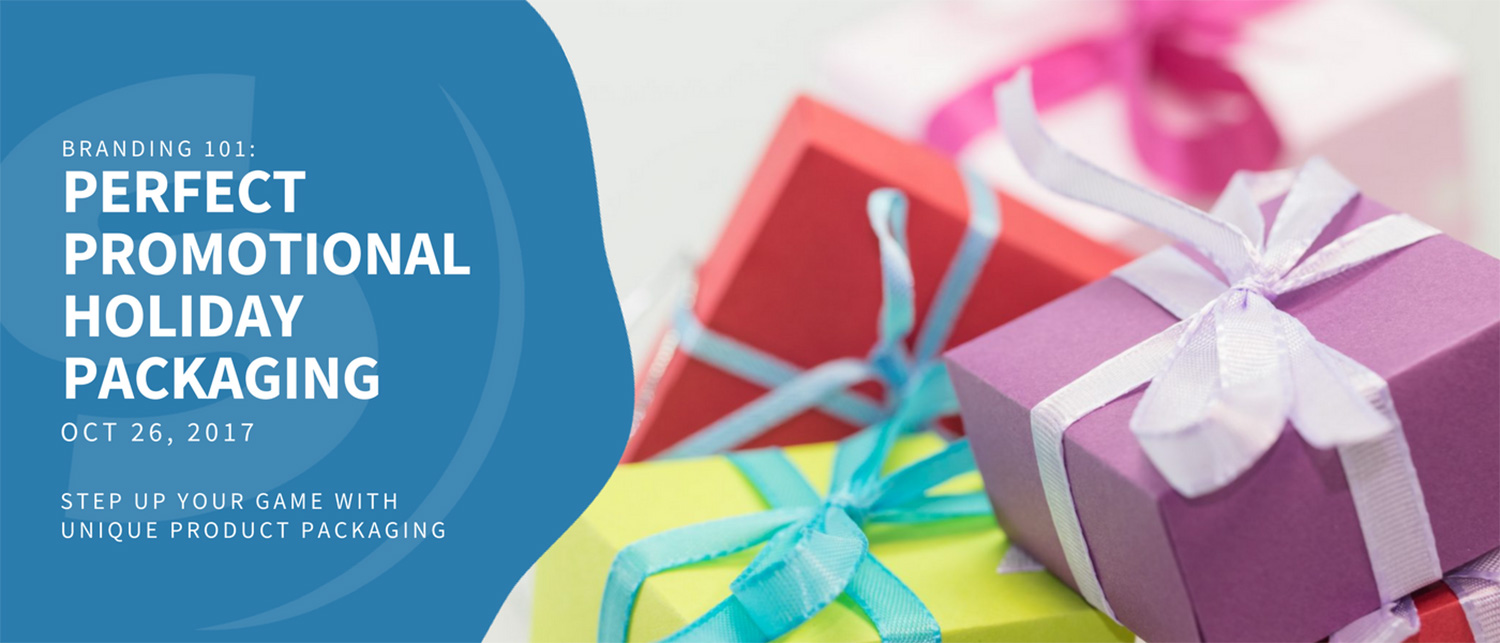 ---
In the early 1800s, the concept of holiday packaging was simple brown paper, if anything at all. That all changed in 1917 when a pair of brothers running a small stationery store in Kansas City, Missouri ran out of tissue paper during the holiday season. They found a stack of "fancy French paper," meant for lining envelopes, in their supplies. To not miss a sales opportunity – these brothers put that paper on sale for $0.10 a sheet and it sold out right away. In 1918, they successfully began offering it as gift wrap. In 1919, they realized that their new product was a success and began producing what we know today as gift wrap – printed paper that is decorated for the purpose of wrapping presents. The brothers were Joyce and Rollie Hall. Their store was Hallmark.

In the world of promotional merchandise, a myriad of options exist that can transition from simple packaging to company advertising. Signet, Inc can develop the perfect holiday packaging options to fit any budget. Best of all, your gifts can be packaged in our warehouse, and drop-shipped directly to your recipients without the hassle of organizing an assembly line in your office during the busy holiday season.
---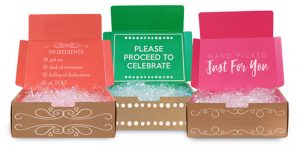 Step Up Your giving game with these kraft boxes available in 3 options: Holiday, Awesome, Success. Each box comes with iridescent shredding. Simple, but significant, these would make a beautiful mail piece, desk drop, or would sit beautifully under an office tree for employees to come choose their present. Signet can do product insertions, drop-ships, gift-wrapping and more – anything you need to help personalize your presents.
---
---
If you regularly sends presents, merchandise, or samples, branded tissue paper should be a key component for your marketing closet. We can produce white or colored tissue paper with four standard print design patterns to choose from, or you can create your own!
---

---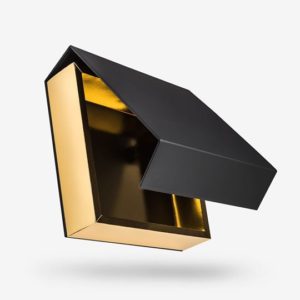 If you're looking for a gift box that will really impress, our USA made, soft-touch executive gift boxes can be made in any shape, size or color. Made with or without a custom foam interior, these boxes can be shaped for wine, pens, multiple promotional items and collateral material. There is no limitation.
---
---
Printed ribbon can make even a simple brown box feel like a very thoughtful gift. This is a staple for brands who want a standardized, finished look.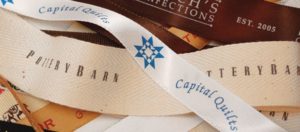 Full Color Product Packaging
---
It doesn't matter if you're giving away an inexpensive fidget spinner or a pricey power bank, we can develop low-minimum, USA Made packaging that is perfect for desk drops or retail displays. With a full color imprint on all sides of the package, you can share a message, provide a call to action, and more.
---