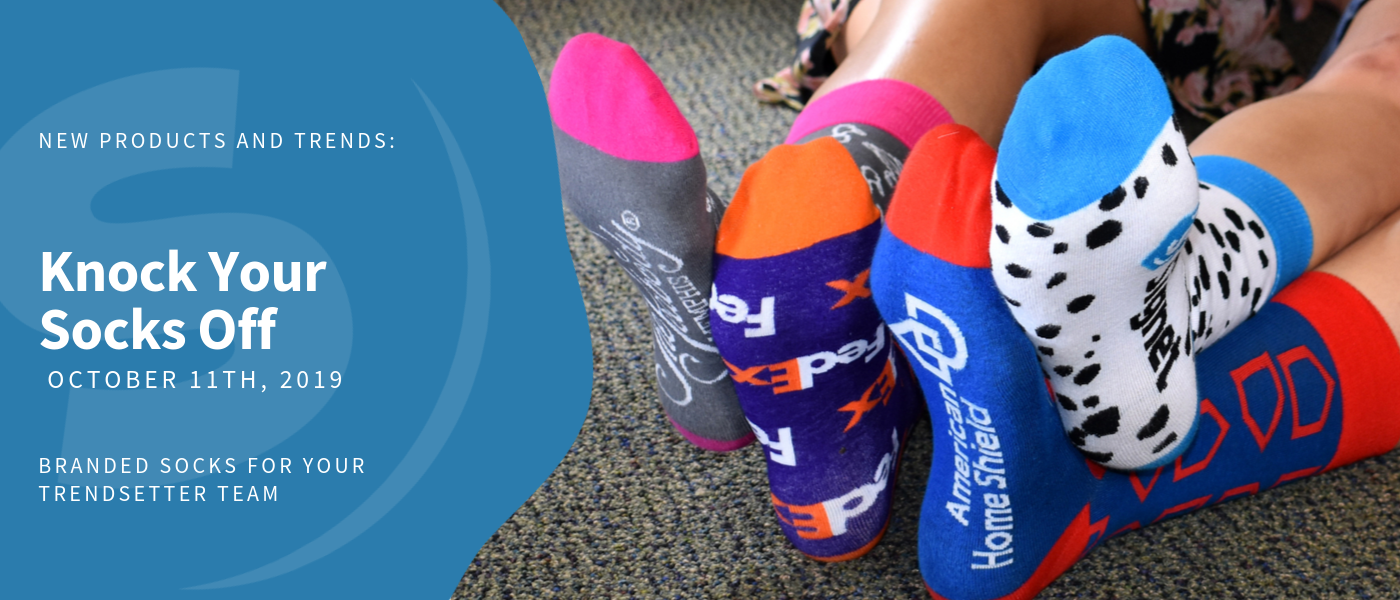 ---
"Hey! How have you been? OH. Are those avocado socks? Flamingo socks? Tacosaurus socks?"                                                                                                                                                                              "Why, yes they are! Pretty cool right!?"
Socks have become a statement fashion piece in modern culture. From eggs and bacon socks, sharknado socks, or even images of your own face being printed on socks, it's only fitting that your team and customers add your company logo to their sock collection.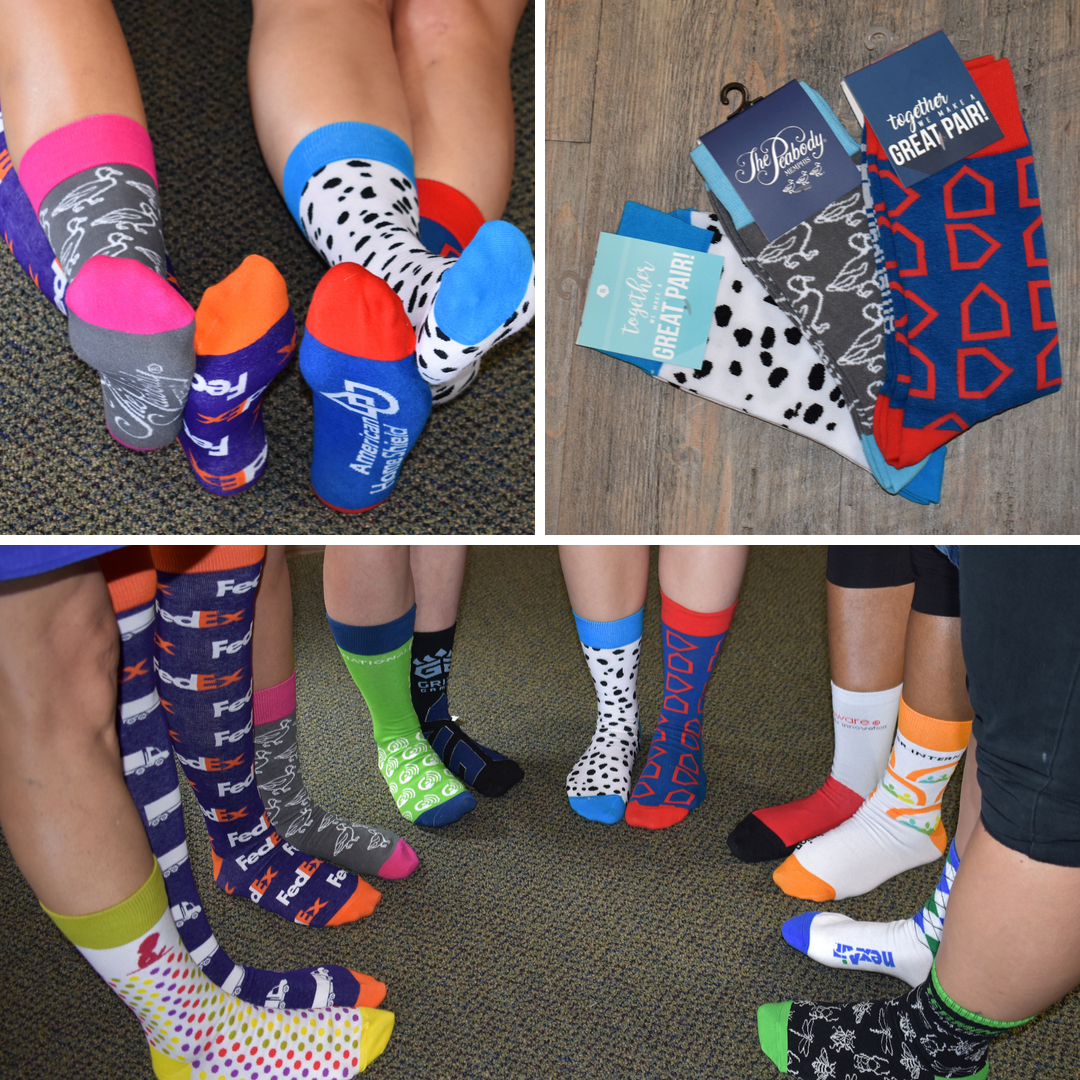 ---
Which Pair is my Sole-mate?
---
We have a sock drawer full of different types you can choose from.
We have dress socks, no show, and midi socks galore. Crew socks, athletic socks, and running socks too. And fuzzy socks! You can never go wrong with gifting branded socks for the upcoming holiday season. No matter the occasion, imprint, level of practically or comfort, we have a sock for that.
---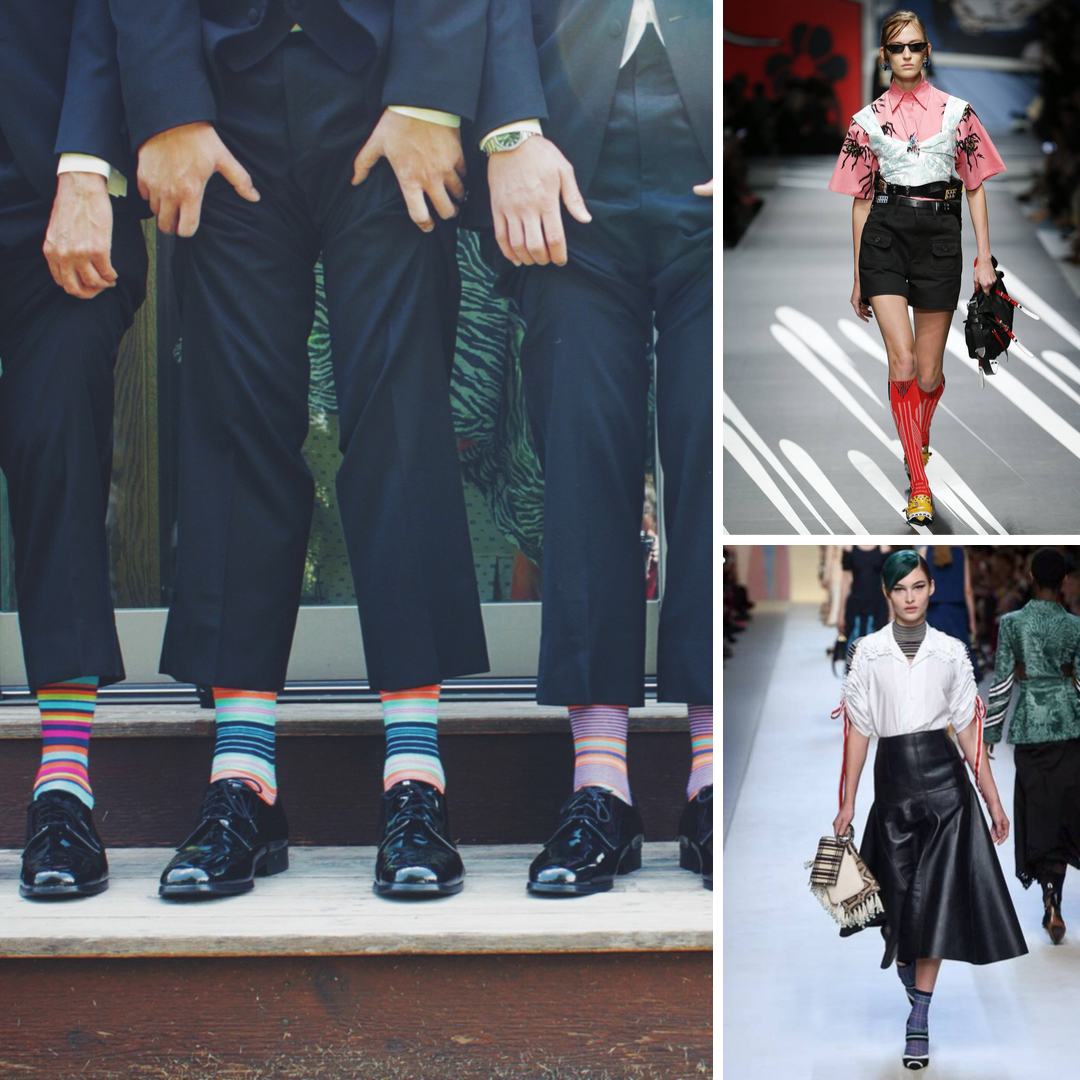 ---
Unique and fun socks have made their way onto the runway, into important ceremonies and events, and would make a great pair with your marketing strategy.
Consider company logo socks for your corporate marathon team. Or for your personal networking as a great way to start a conversation about your company. Or as a fun and practical way to show your appreciation for your employees.
Start off this holiday season on the right foot and consider branded socks as your go-to swag for your employees, bosses, and clients! If you're feeling overwhelmed at the prospect of designing the perfect pair for your brand, you can always use Signet's design services - we're sock experts! Contact your Signet Representative to discuss a solution that will knock their socks off.
---