---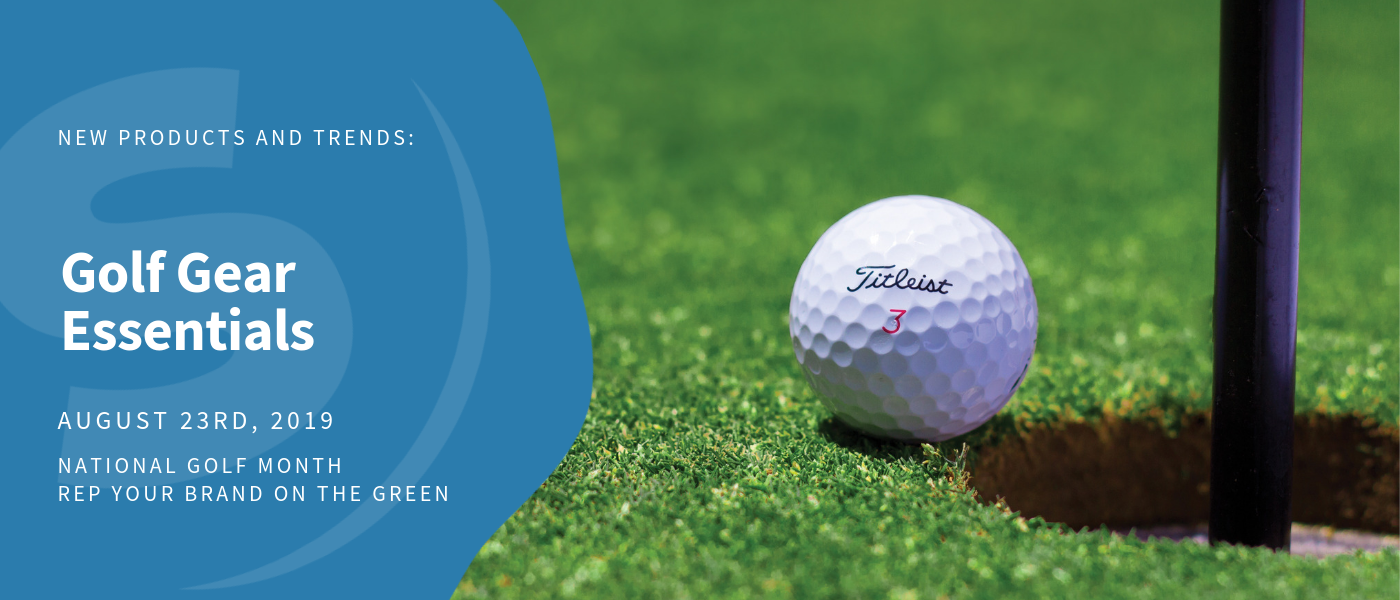 August is National Golf Month and a great time to perfect your swing, enjoy the beautiful courses, or bring some friends to the green for some friendly competition. It's also a wonderful time to represent your company at a sponsored tournament, complete with branded giveaways, or treat the executive team to a round with custom golf gifts. Whether you are looking for gear for yourself and your team or are looking to highlight your company in the golf community, all of these essentials belong in a golfer's bag.
Clubs, Brushes, and Divot Tools
---

Golf clubs are of course a crucial piece of equipment when it comes to playing a successful round of golf. Imagine your team each having a set of clubs, complete with your customized logo, to bring to the green. And to maintain them, a club brush should be kept handy, such as the retractable one featured here. This brush makes a great giveaway to keep your brand top of mind. And after the golf balls fly, a branded divot tool can fix any bumps or holes in the green before moving along.
---
---

There are few things more satisfying to a golfer than teeing a fresh golf ball and watching it soar exactly where you wanted it. Or the rush of finally finding your lucky ball out in the woods. Either way, golf balls make the game, and golfers should keep plenty on hand. When each golf ball features your logo, you're number of impressions are countless (think of how many times every lost ball is found by someone new.) And forget ugly pen marks when your team heads to the green for a company outing. When you have your customized brand printed on your favorite type of golf balls, it's easy to keep track of which ball belongs to who. And a sure way to make sure your logo always makes its' way to the green is a customized ball marker, perfect for tournament giveaways.
---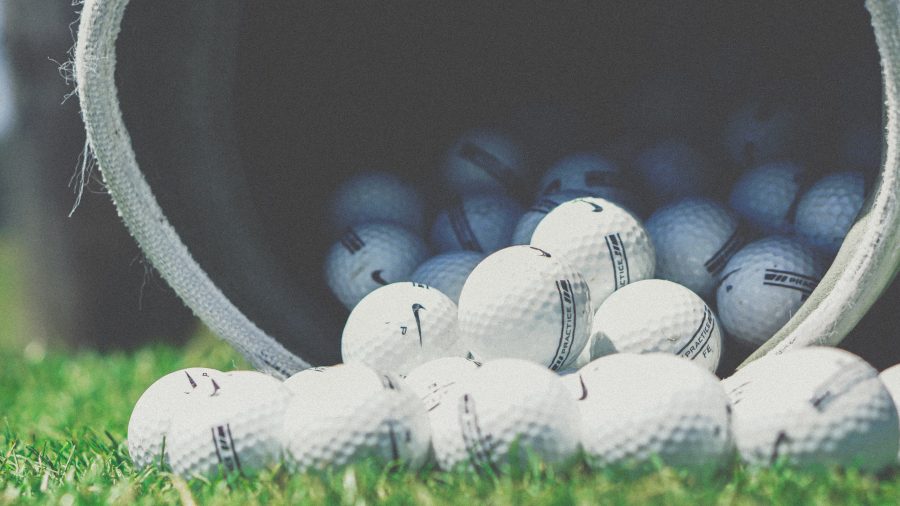 ---

One of the pleasures of a game of golf is enjoying the nature around you. But sometimes, nature can throw a wrench in the game with ugly weather. Be the company that golfer's thank by providing rain and sun gear featuring your brand. Jackets, umbrellas, sunglasses, and sunscreen should all be kept in a golfer's bag, and then your brand will be, too!
---
---
It's hard for a golfer to play their best game unless they themselves are at their best. A first aid kit, plenty of cold water, and fun golf themed snacks, all complete with your logo will keep them playing at peak performance, no matter how many holes they have ahead.

Bags, Apparel, Tees, Gifts, and Tournaments
---

Being well prepared on the golf course won't help unless the golfer has an efficient way to carry it all. Consider a branded golf club bag, or a shoe bag with branded pockets as a thoughtful gift to keep their equipment safe. Your logo would be front and center as they make their way through the course. Not to mention, a small pouch for valuables is always a smart plan. No more losing phones and watches in the drink.
---

Golf clothing is for more than style, it also serves the purpose of helping golfers play their best game. Consider branded shirts or gloves for your next corporate outing Having well fitting shoes, shirts, and gloves that keep your team cool and comfortable can have a massive impact on your performance on the green. Having a thoughtful, customized shirt that reminds employees of a fun time can boost morale and performance in the office. Simply add your logo and you're ready to go pro!
---

After all this, you might think your golfer's would be ready to go, but you can't tee off without your tees! Tees make great giveaways at golfing event. Be sure to always have a pocketful of these little guys handy for your personal game, too! If your tees have your logo, consider these your golfing business cards. If a friend or stranger needs a tee, you can loan one out with confidence that your brand is making a good impression, on and off the green.
---

If you're looking for a great go-to golfer gift, consider our plentiful options for branded golf gift kits. Pick and choose from a range of sets that come with a variety of golf gear that is sure to please, no matter what the occasion (or your budget).
---
If your company is looking to participate at a local tournament, make sure to show up in style! Signet can help you with everything you need to represent your brand "to a tee." We offer branded tents, table covers, flags, coolers, bags, signage, and plenty of golf swag! We can help make any tournament a success.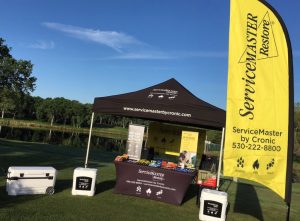 ---
Whether you have a tournament sponsorship, a corporate event, or if you're just looking to update your team's golf bag with the best gear, all complete with your logo, contact us for all of your essentials! For an even more comprehensive view of the golf gear that we offer, check out our Pinterest Board, To A Tee!