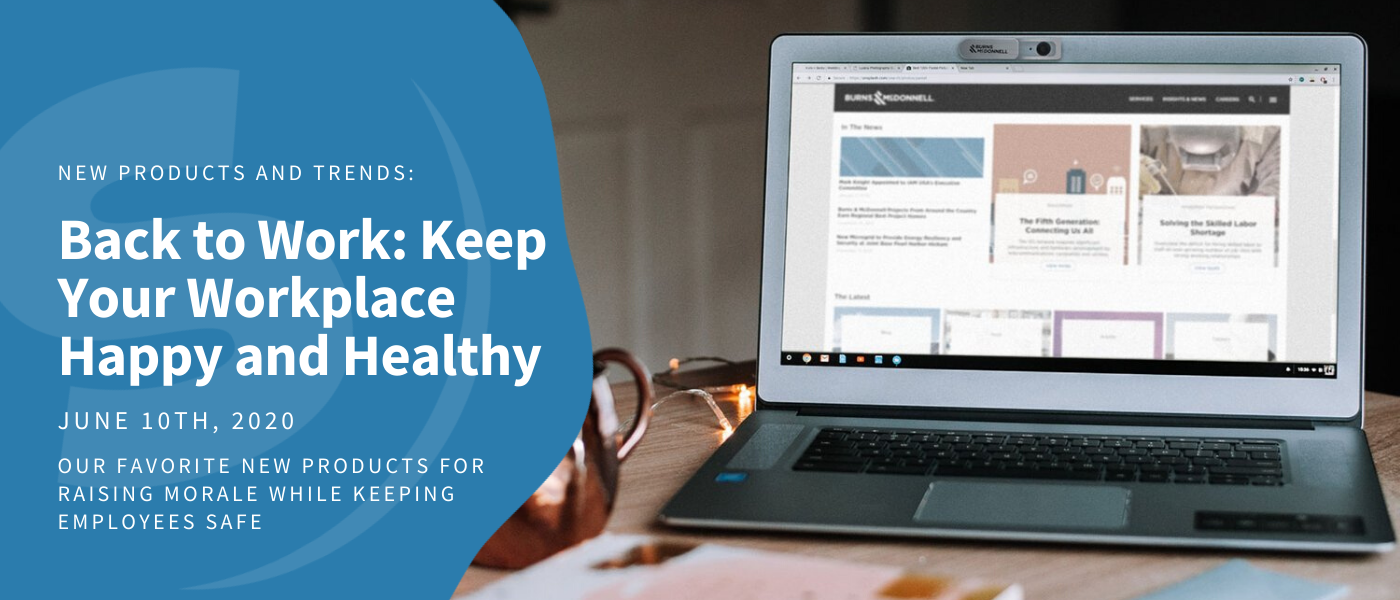 ---
As the world recovers from a global pandemic, we know everyone is looking for creative ways to get in front of your customers, as well as incentives to keep your employees happy & healthy! Therefore, we've picked some great products to help you do just that!
Reusable Masks and Earsavers
---
As we work through the phases of reopening, many businesses are requiring masks, creating a great opportunity for you to provide your employees with a gift that both encourages healthy habits, and prominently promotes your brand! With masks available in microfiber, 100% cotton, canvas, and more, Signet can find you the perfect mask for any situation. Ear saving straps, hooks, and headbands also help in professions where masks are required for the full work day - consider these inexpensive giveaways for mailers and socially distant reopening events!

---
Getting in front of your customers with workplace restrictions can be a challenge, so make sure your team has all the tools to make it happen! Webcams and webcam covers ensure your team is equipped for the next Zoom call (but hidden from prying eyes) and blue light glasses help reduce strain on the eyes, reducing headaches and increasing productivity! Sanitizing spray (with built in screen cleaner) keeps screens  clean and clear for the next meeting. Bluetooth and wireless headsets are available with your branding in basically any style you can imagine! Don't have the budget to setup your whole office? Many of these items are available with low minimums and make great employee incentives!

Antimicrobial Supplies and Sanitizers
---
Stop the spread while keeping your office on brand! Antimicrobial properties in some products help prevent the growth of bacteria, fungi, mold and mildew. Sanitizers ranging in size from 0.5 oz to 64 oz are available with your branding for inner office use or to give to customers.  Signet can help you ensure all you spread is positive vibes!

---
---
---
Work's Done! Relax and Unwind
---
2020 has been a crazy year so far, and we could all do with a bit of rest and relaxation! Show your employees and customers how much their well being means to you with aroma therapy candles and essential oil kits, available in a variety of scents. Help them relieve stress with aroma putty and adult coloring books, both inexpensive giveaways with great logo placement options.  Keep their kids entertained this summer with fun desktop games and toys, or even a mini drone! Cocktail kits and drinkware sets can be the perfect invitation to a Zoom Cocktail Hour, a great way to end any week!

---
---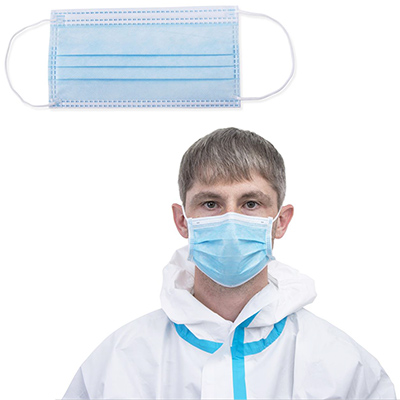 Need some protection for your employees while waiting on your branded items to arrive? Signet has disposable 3-ply masks, several sizes of hand sanitizer, disposable shoe covers, nitrile gloves, and more available to ship the next day from our Memphis warehouse! Visit signetstore.com to place your order today!
---
---
---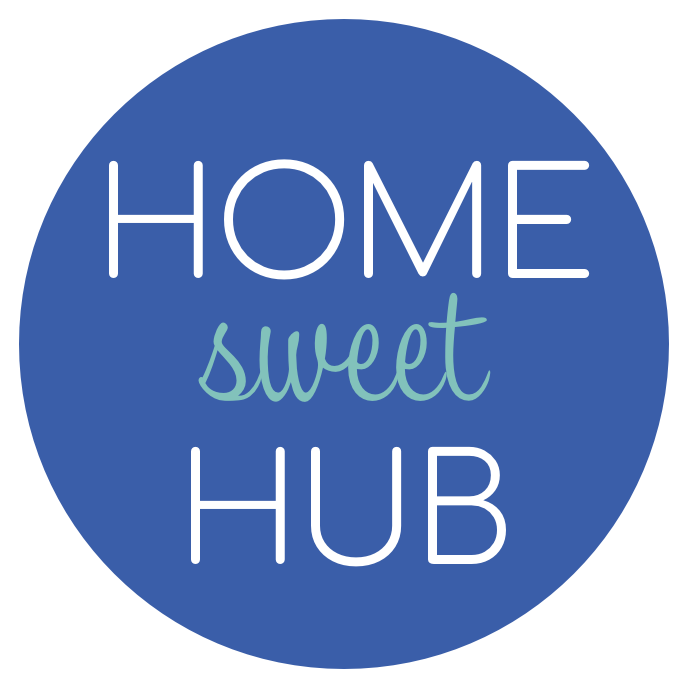 Looking for more ways to engage with your employees and customers as they work through this transitional period? Check out our Home Sweet Hub site for gifts and giveaways that help you stay safe, work from home, relax, de-stress, and more!
---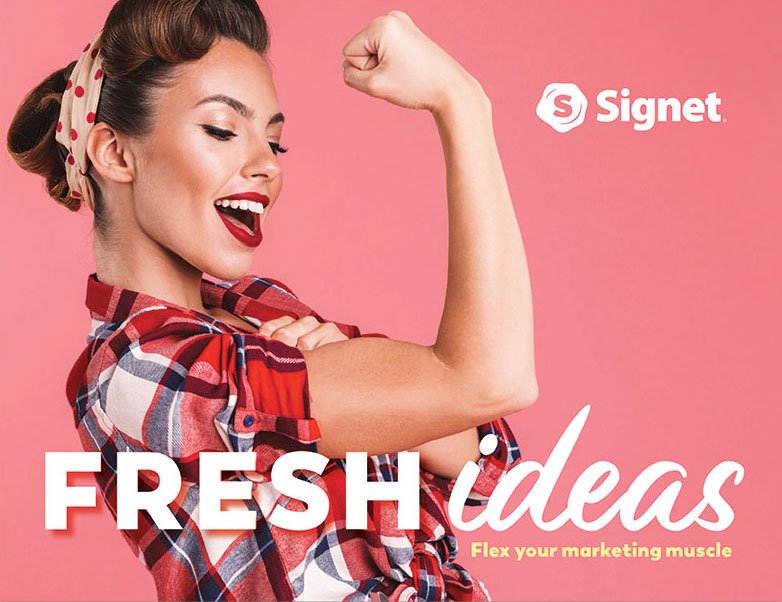 Signet's 2020 Catalog is full of fresh ideas that will help you flex your marketing muscle! Find everyday essentials like drinkware, apparel, journals, and more - along with items focused on giving back, sustainable and eco-friendly products, and so much more!  Reach out to your Signet Account Executive for quotes on any of the items you find. New to Signet? Contact us today and we'll start filling your marketing toolbox with great ideas!