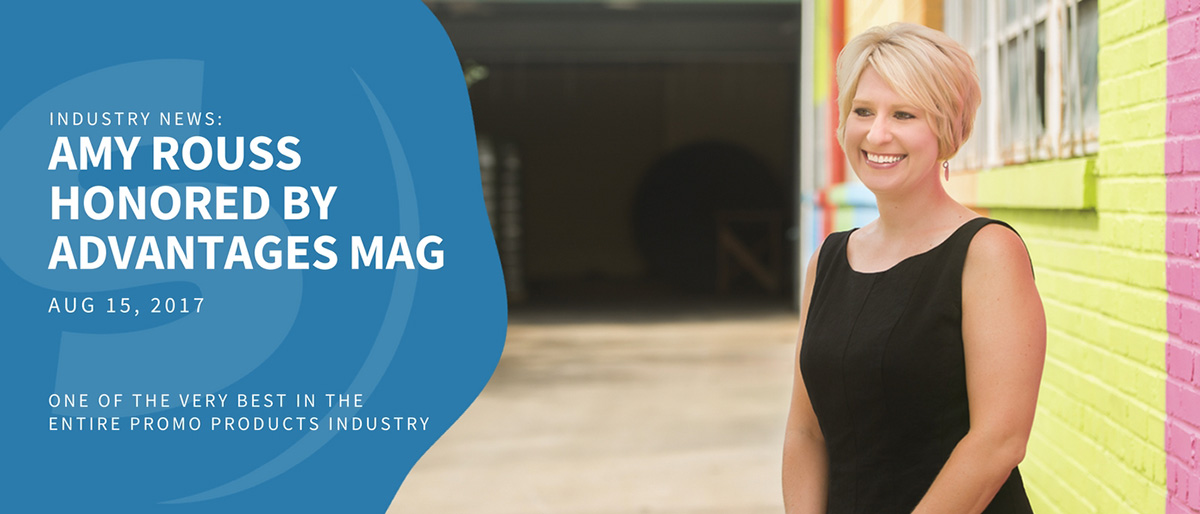 ---
We can't say we were surprised when Amy Rouss was recently nominated as a finalist for Distributor Salesperson of the Year. A Signet staple for seventeen years, Rouss leads a team of three on some of Signet's largest corporate accounts.

Just how great is she? Last year, Rouss chartered a private plane in Mexico to help get a client's goods out of customs and to their event on time. It's this attentiveness to her customers' needs and attention to detail that makes her client relationships so meaningful and lasting.

Surprisingly, sales wasn't always the future that she saw for herself. Originally, Rouss took a job at Signet in Human Resources, hoping to eventually work her way up. Today, Rouss isn't only a leading rep at Signet, but one of the very best in the entire promo products industry.

We're honored to work with you. Congratulations!
"I have a true passion for what I do and it shows each and every day. I think that's why my customers keep coming back."
---
Amy Rous