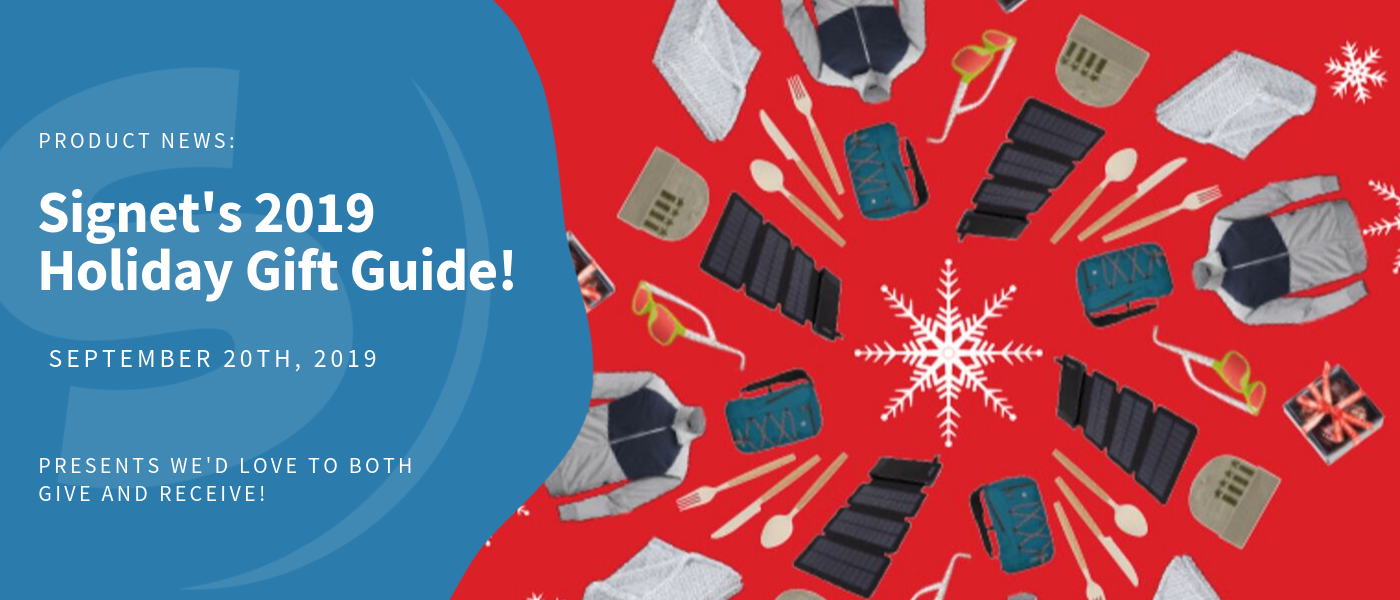 The holidays are right around the corner and it's time to start thinking about meaningful gifts to celebrate the people who make your company a success. Our product experts have loaded the 2019 Signet Holiday Gift Guide with presents we'd love to both give and receive! From power chargers and brand name apparel to desired chocolate treats, we've covered a wide variety of price points to help you spoil your clients and employees.
If you're still looking for more ideas, just reach out to your Signet representative. We'll help you find the right gift to inspire holiday spirit and showcase your brand.
These are some of our favorite gift ideas from the catalog that are sure to shine this season!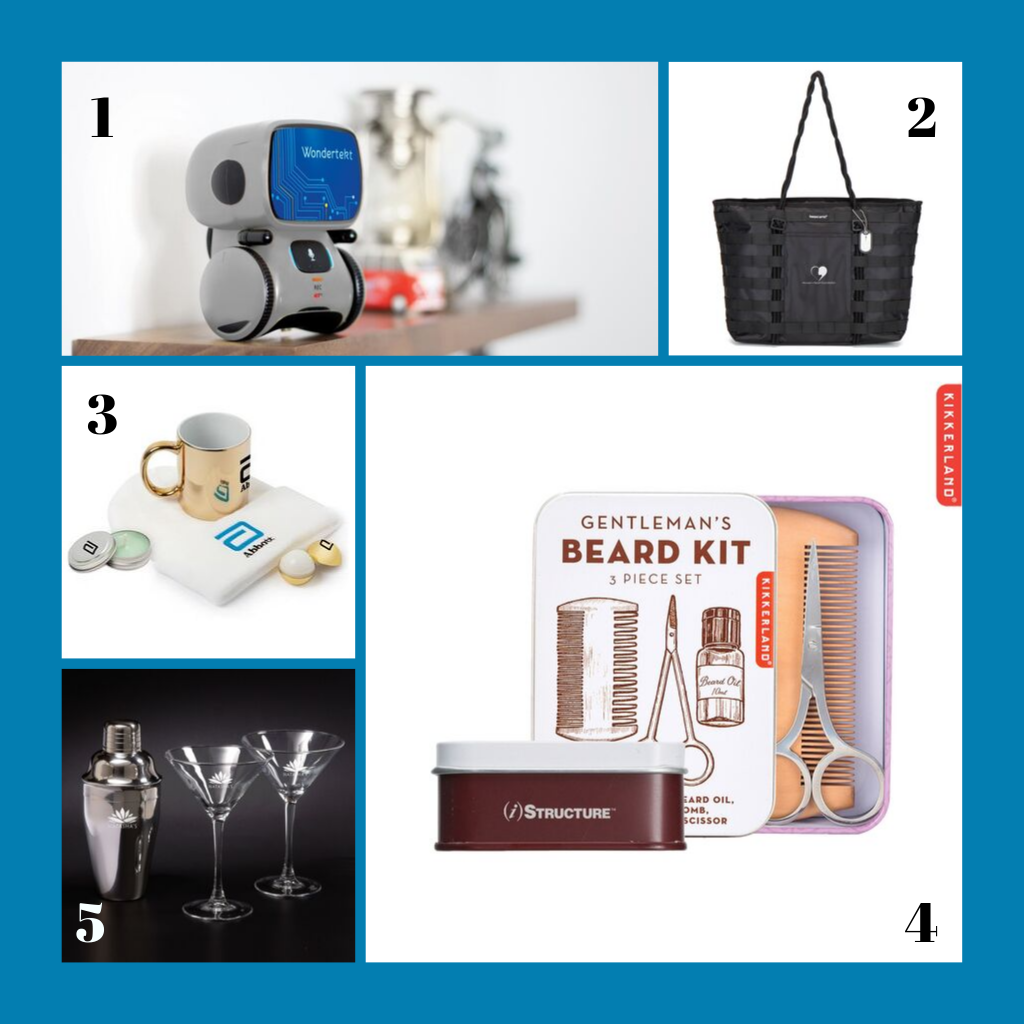 Aaytee -- Hi there new friend. My name is Aaytee, and I'm not your average robot. I respond to your voice commands! Now that we have each other, the adventures can begin. I love to dance, sing, play music and roll around. If you tell me you love me, I giggle and spin with joy. You can even record your voice by clicking the button on my tummy. What are you waiting for? Say "Hi Aaytee!" and watch me spin with glee!
Basecamp® Mt. Carmel Tote Bag -- Features all around MOLLE webbing acents and twisted fashion paracord webbing straps. Large main compartment with zip closure. Front slip pocket, inner zip pocket. Fits up to most 15" laptops. Proceeds benefit the Warrior Spirit Retreat, A Place Where Warriors Learn To Heal.
Northern Lights Gift Set -- Don't be blinded by the light of this gift set. The Northern Lights Gift Set includes a metallic mug, embroidered beanie, round metallic lip balm and candle.
Beard Kit -- This kit will keep your beard and mustache on point throughout the day. Includes beard oil, stainless steel scissors and a pear wood comb in an easy-to-carry reusable tin case.
Martini Shaker Set -- Whether you're ready for a weekend of celebrating or a nice nightcap to end your day, this martini set will help you every step of the way. Begin with the stainless steel shaker to mix your favorite after-work cocktail. Once shaken, pour into one of the two comparable martini glasses. One for you, and one for a friend! Cheers!
Let us know how we can help you with all of your gift giving needs! Click here for Complete Gift Guide