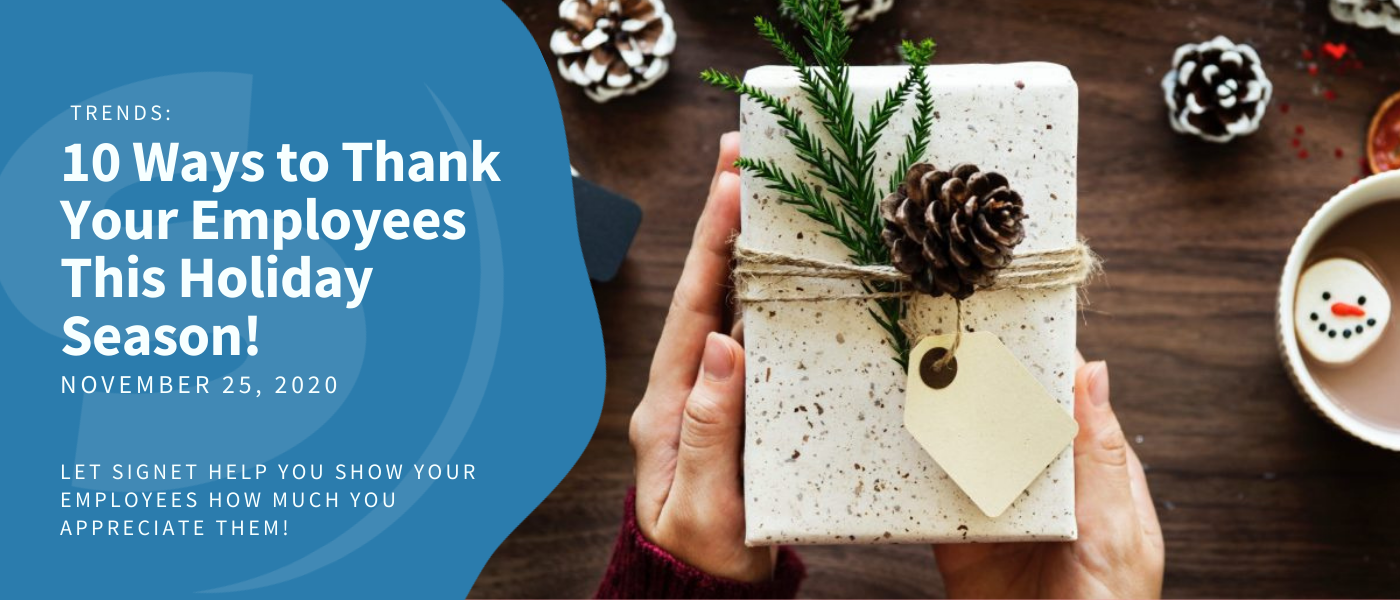 ---
2020 has been a year we'll never forget - but it's also been a year that has many companies feeling more grateful than ever for their dedicated, hardworking employees! Recognition and appreciation are the lifeblood of any successful company, and this is especially true this year. We've come up with a list of creative ways you can show your employees you appreciate them, throughout the year, while also providing them with unique branded items that they'll use for years to come.
10. Mobile Auto Detailing/Car Wash
---
Whether your employees are at the office or working from home, having a clean car can brighten anyone's day! Instead of just providing the service, why not go the extra mile and throw in a branded gift employees can use in their cars to remember your generosity! Emergency roadside kits, phone mounts, emergency multitools, and many other auto accessories are available in a variety of price ranges.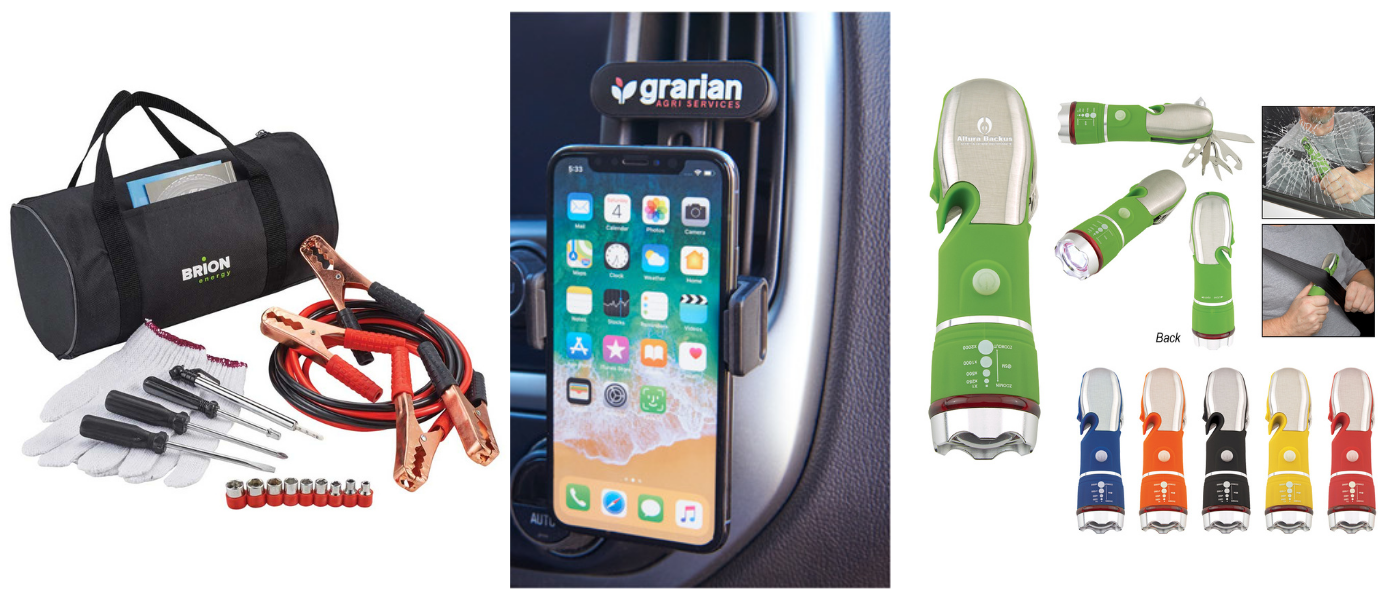 ---
9. Personalized Drinkware
---
If there's one thing 2020 has taught us, it's that sharing some items can be a bit risky. This is the perfect time to make sure your employees all have their own awesome piece of drinkware to use in the office or at home. With all sorts of great imprint options available, we can find the ideal shape and size for your needs. This year, personalizing each piece with an employees name has become popular, but if that's outside your budget, you can also get an imprint that allows your employees to personalize themselves!
---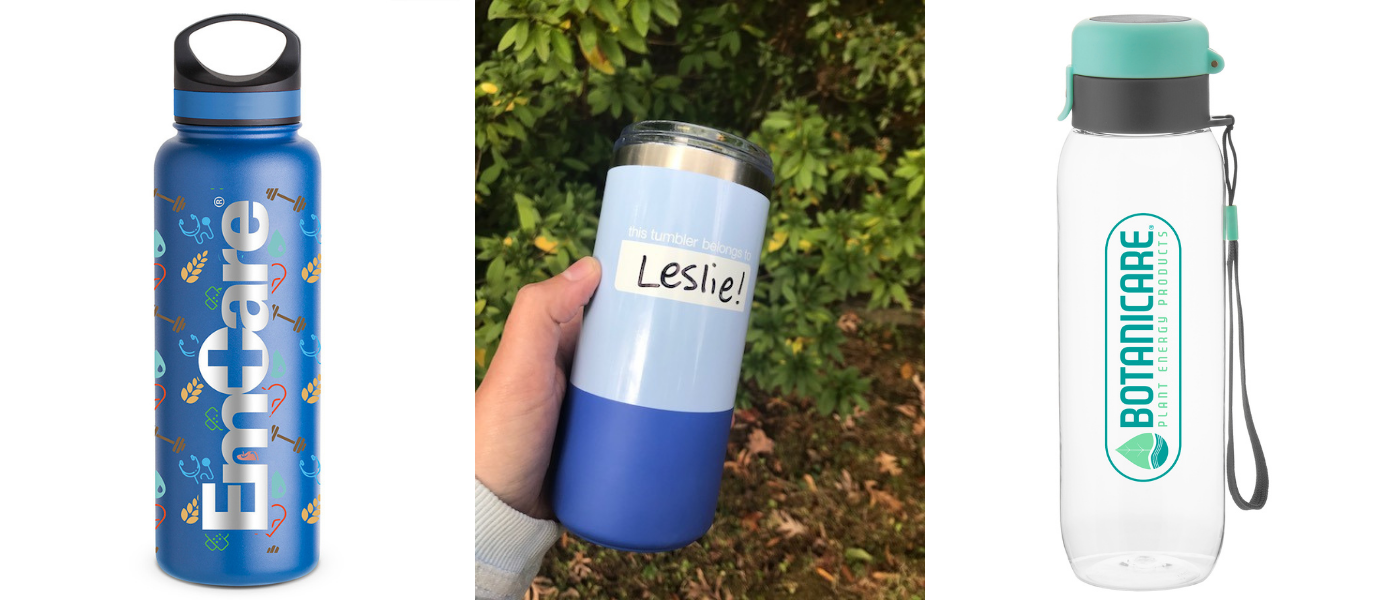 ---
---
---
8. Cater Lunch or Send Gift Cards
---
Big holiday parties and corporate lunches may be difficult this year, but that doesn't mean you can't send give your employees the delicious holiday meal they deserve! If your staff is back in the office, catering individually wrapped lunches is a great option, and a gift card to your favorite local restaurant can really raise the spirits of those working from home. To help your employees get back into the swing of things when they return to the office, we recommend fun lunch accessories like reusable flatware, straws, and lunch coolers!
---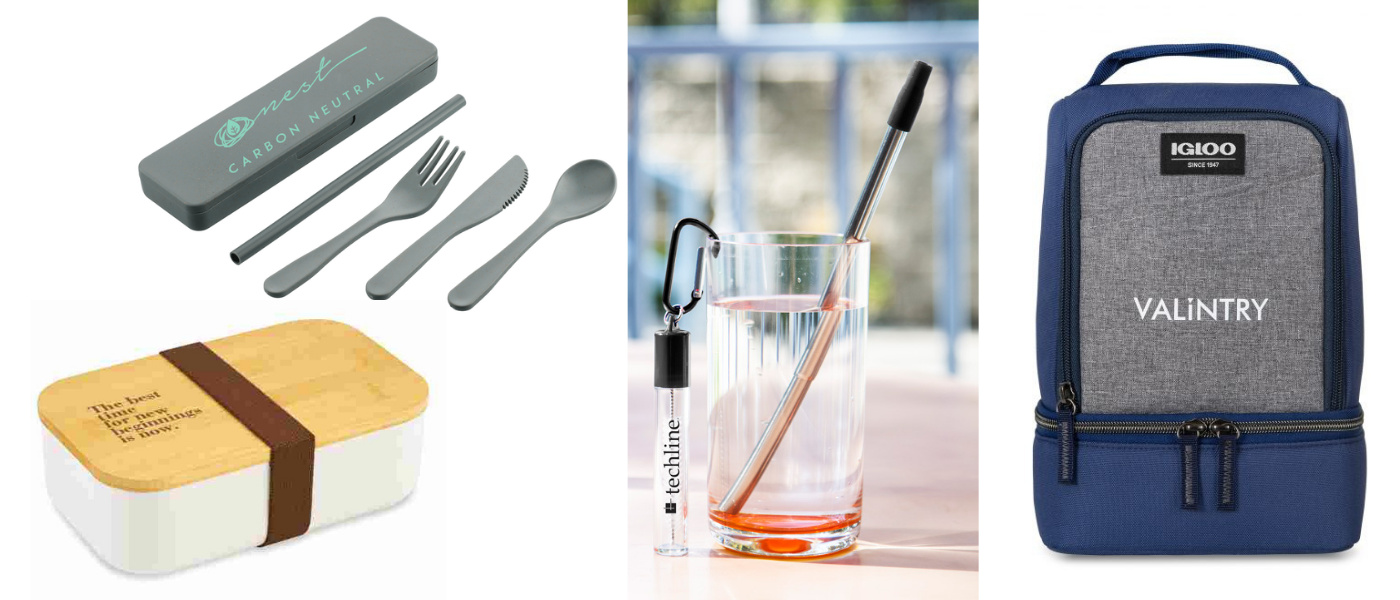 ---
If you're in a position to financially reward your employees, surprising them with a check or note in a reusable pocket notebook is sure to get their attention!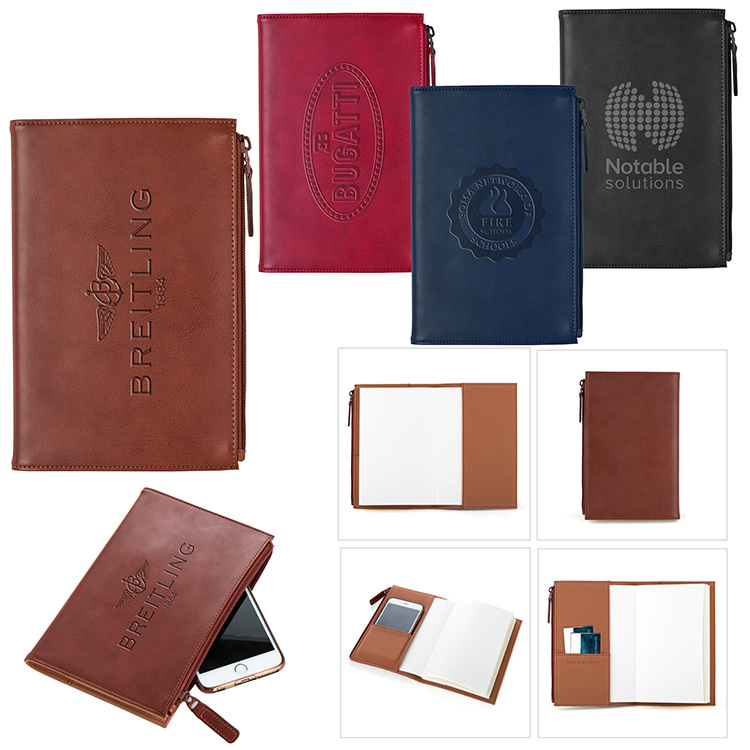 ---
Everyone needs a "staycation" this year, so treat your employees to some time off and products to help them relax. Everything from luxury soaps, essential oils, bath salts, candles, and more available with your logo!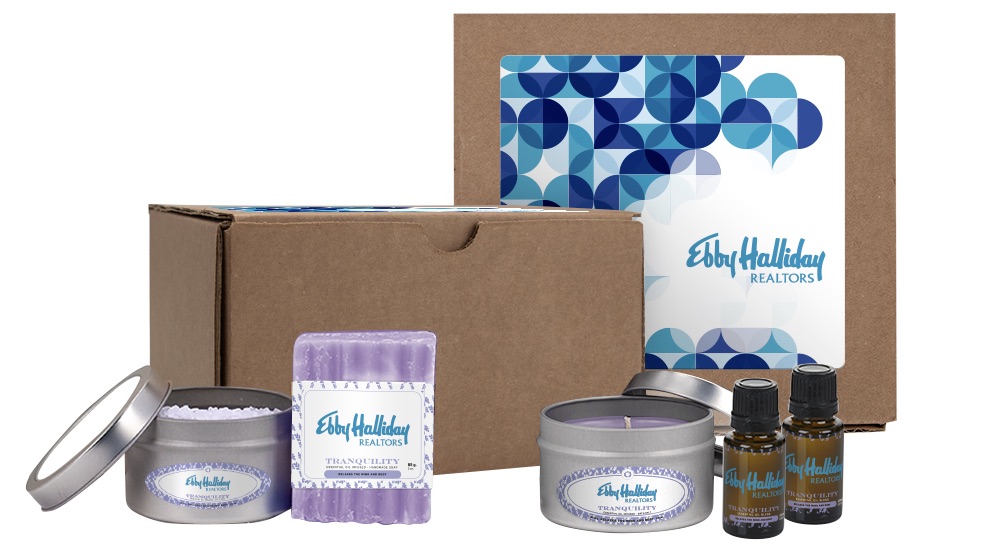 ---
---
---
---
Some companies are using this year (while many employees are out of the office) to make some upgrades to their workplace! Whether you're inspired to revamp the break room, add a fitness center, or update the lobby, you can incorporate branded items that will get your employees excited about the future!
---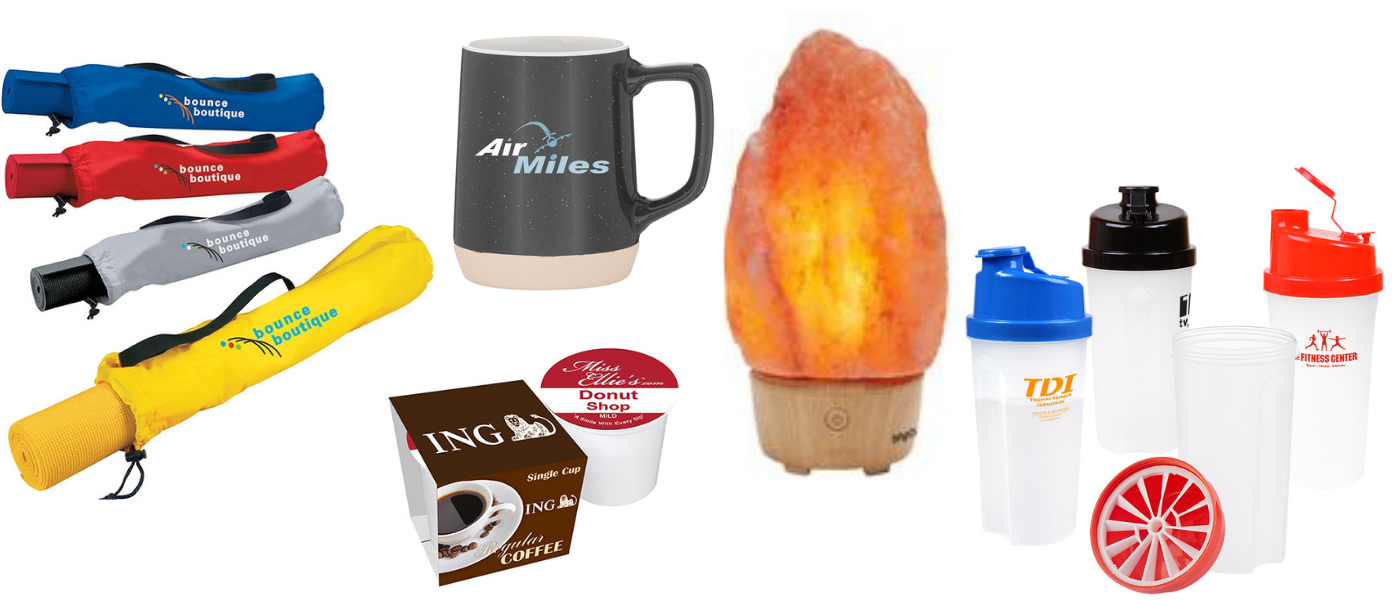 ---
Many people don't realize that awards are considered promotional products, but they're one of the best ways to recognize your employees hard work and get your logo prominently displayed on their desk or in their home! Signet's award options are endless, available in many materials at a range of prices!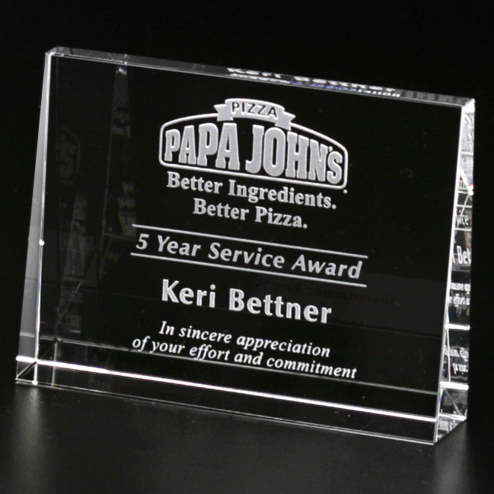 ---
Whether your employees have children or just need a mental break, games & puzzles are a great way to show your staff that their mental health (and a fun atmosphere) is important to you! With desktop size options, we can find something that works for the office, home, or both.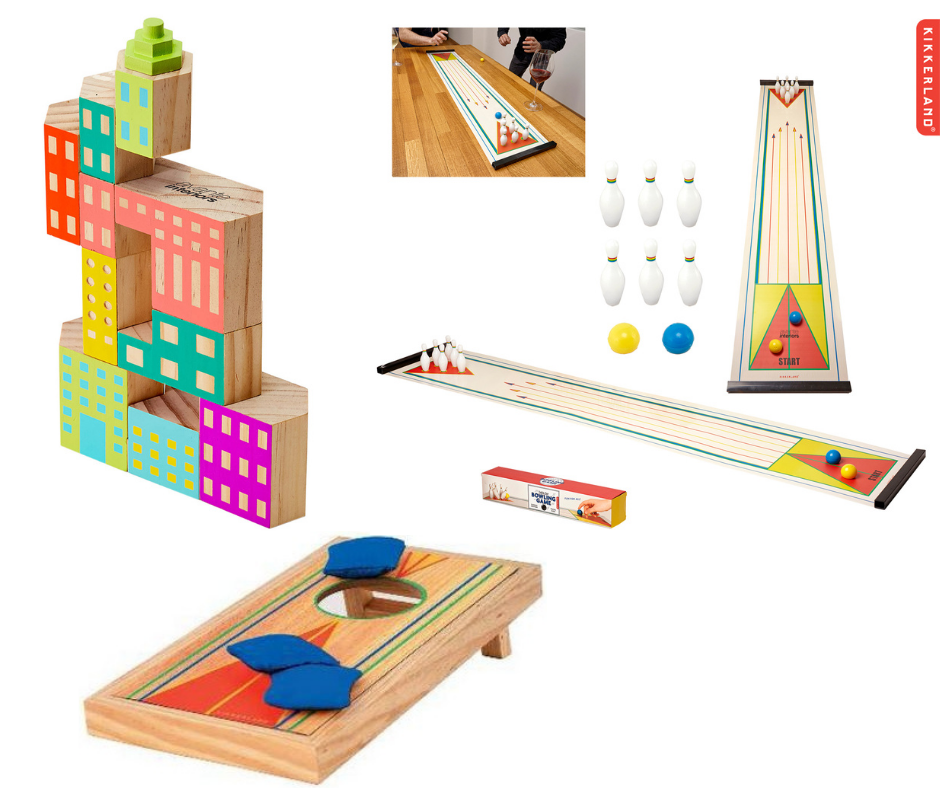 2. Drop Shipped Customized Gift Packs
---
Want to do something special for all of your employees, but not sure how to logistically accomplish your goal? Signet can definitely help! Not only can we help you select the perfect combination of items and provide you with options for unique custom packaging, but we can also handle the packing and shipping of each item to individual home or office addresses!
---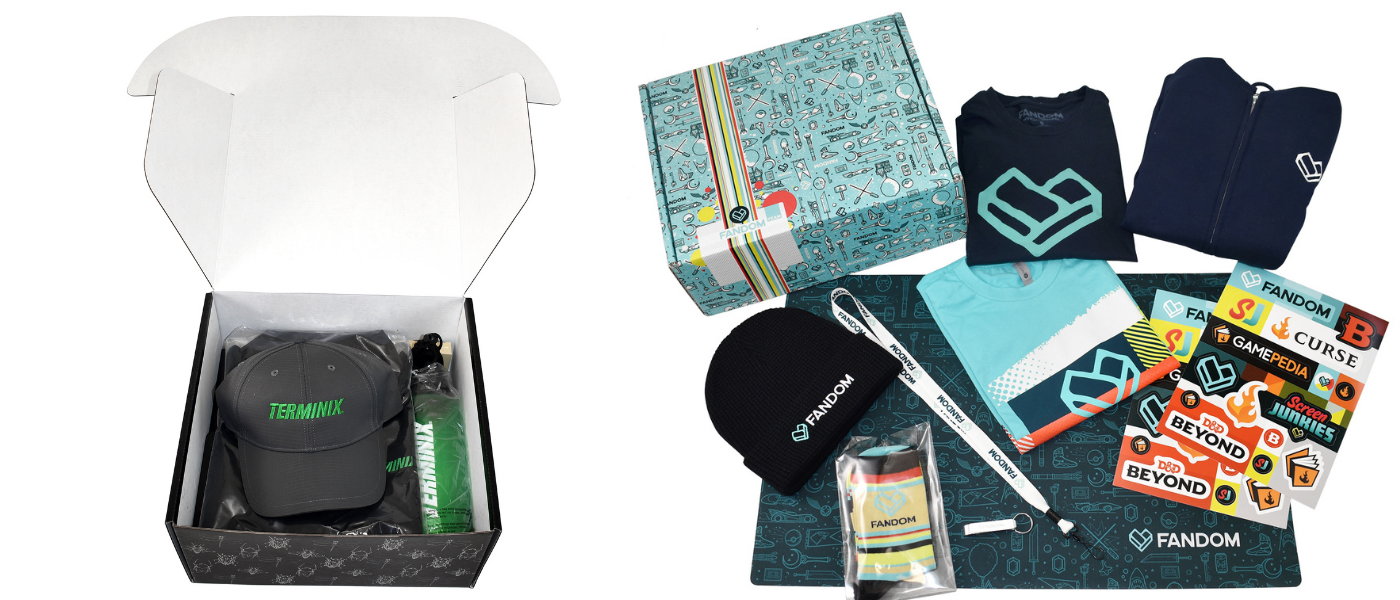 ---
---
---
---
One of the best (and most heartfelt) ways to convey your thanks to employees is simply to thank them! Signet can make it easy to include either a note to all employees (as a hang tag or custom imprint on the item itself) or send notes as part of kitted gift packages and mailings!
---
---
---
Ready to brainstorm how to show your employees your appreciation?
Contact us
to discuss your next project!